Born in 1902, Juanita Craft was an American civil rights activist, politician, and icon, best known for her tireless efforts advocating for racial justice and equality. Not only did Craft demand rights for Black citizens, but for all minorities – the poor, the sick, the young, and the elderly. Craft's work was instrumental in the civil rights movement, particularly in Dallas. For the 60 years Craft lived in Dallas, she left her mark on the city through her determination, generosity, and love for all mankind.
As a granddaughter of slaves, Craft experienced racial discrimination very early on in life. At just 16 years old Craft lost her mother, who died of tuberculosis after she was refused hospital treatment based on the color of her skin. Craft continued to feel the impact of racial discrimination when she moved to Dallas and struggled to find work, despite having a college degree. Finally, Craft accepted a job as a bell maid at the Adolphus Hotel.
In efforts to combat job discrimination, Craft joined the National Association for the Advancement of Colored People (NAACP) in 1935, and there found her life's calling. First appointed membership chair in Dallas, she then became a Texas NAACP field organizer, playing a crucial role in establishing more than 180 branches of the NAACP. Craft was the first black woman in Dallas County to vote in a public election and served two terms on the Dallas City Council in the '70s.
One of Craft's greatest legacies was her work with youth. In the '40s, Craft organized the Dallas NAACP Youth Council – the first of its kind. This model was then used around the country to create more youth branches. Craft instilled in her Youth Council the importance of assembling in order to successfully advocate for what is right and just. Together they organized sit-ins, picket lines, and other peaceful demonstrations across the city to protest racial injustice.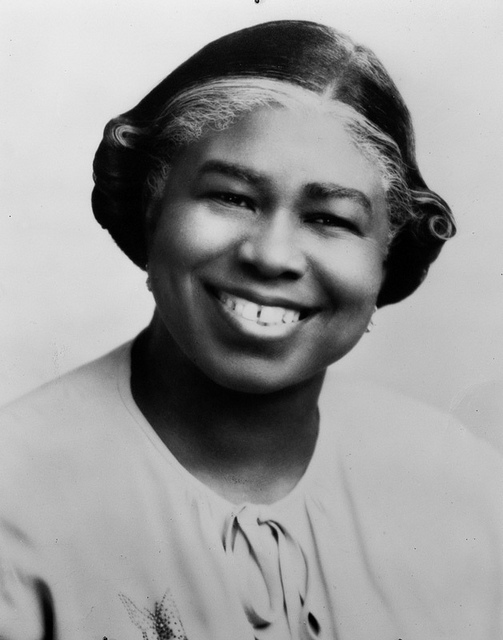 Craft is also largely responsible for the successful integration of the State Fair of Texas and the Dallas Independent School District, in addition to many Dallas universities, theaters, restaurants, and lunch counters. South Dallas was home to both Craft herself and the State Fair of Texas – that being said, Craft's campaign to integrate the Fair was an essential part of her work. Beginning in 1955, Craft organized peaceful protests with her Youth Council and others every year until the Fair was fully desegregated in 1967. Thanks to the work of Craft and many others, the State Fair of Texas is a place where people from all walks of life come together year after year to make memories and celebrate all things Texan.
Craft went on to cultivate strong relationships with State Fair officials, and her memorial service was held at the Hall of State in Fair Park in 1985. Craft's home in South Dallas is now one of only three house museums in the nation honoring a major female figure from the civil rights movement, located at 2618 Warren Avenue. Craft lived in this home for 50 years. Both Lyndon B. Johnson and Martin Luther King Jr. visited here to discuss the future of the civil rights movement. In addition to that national landmark, Dallas has named a park, recreation center, and post office after Craft.
In 2018, the State Fair of Texas established the annual Juanita Craft Humanitarian Awards to honor and commemorate her legacy. Each year, these awards celebrate individuals following in her footsteps, advocating for civil rights and positive change in the community.
Although Craft passed away in 1985, her legacy holds strong, and the young people she mentored continue as adults to work toward a complete and just society.